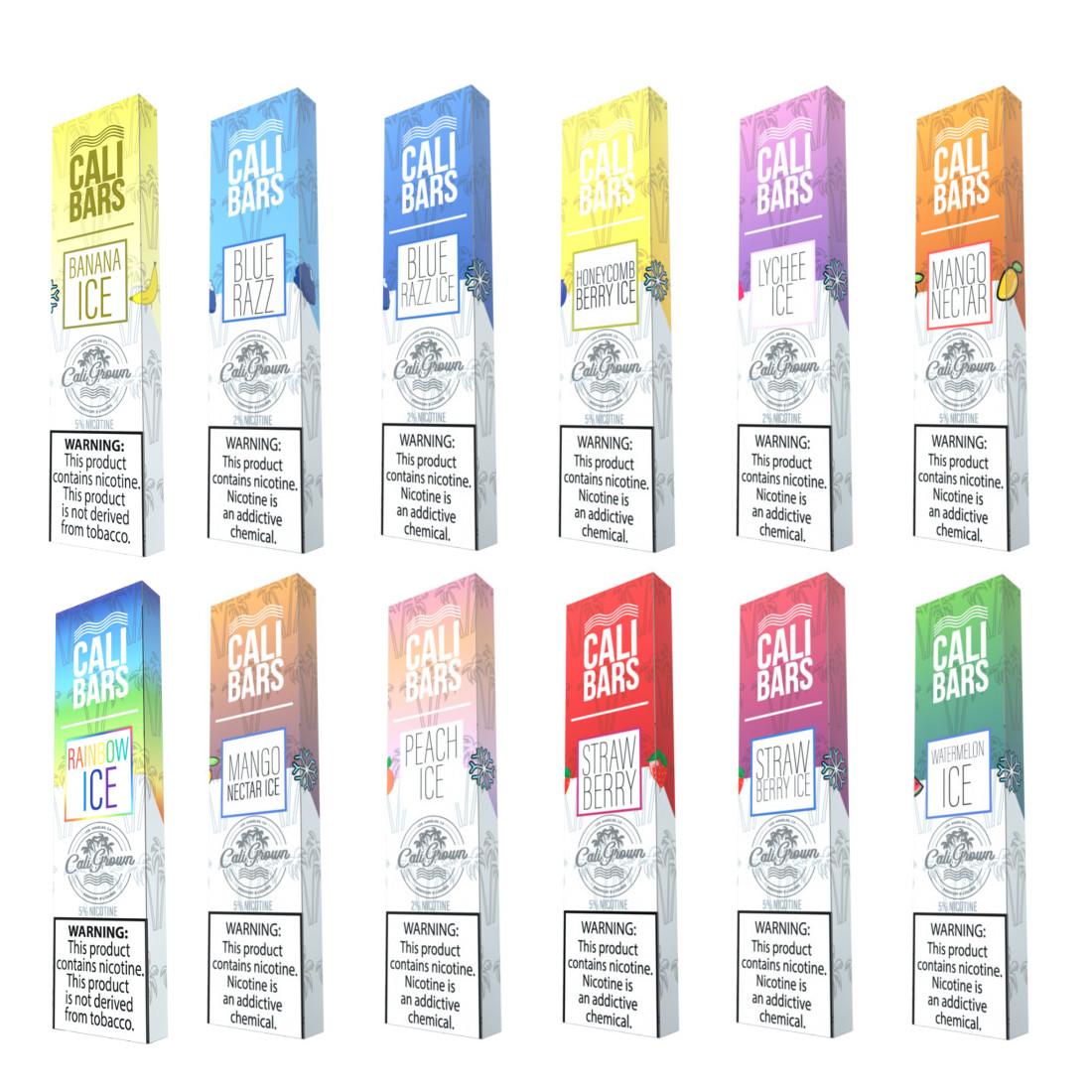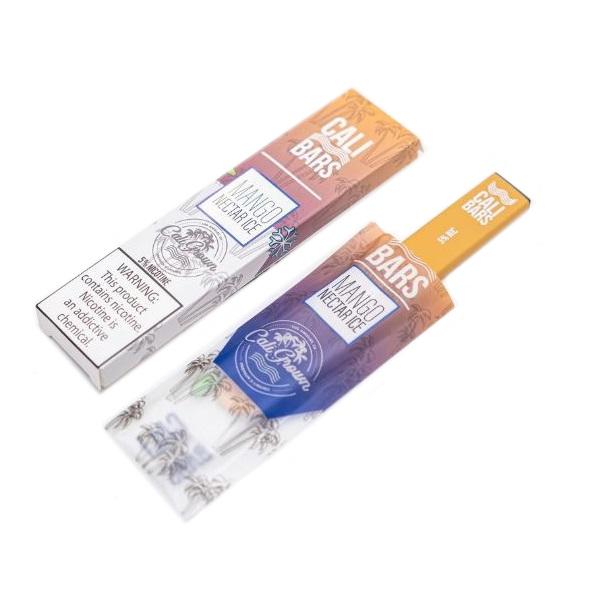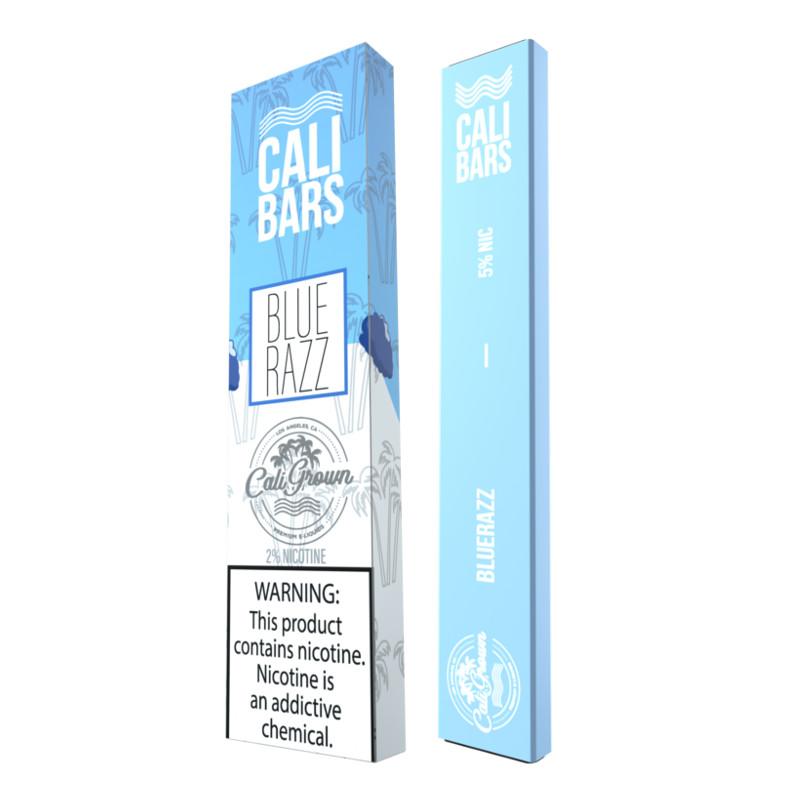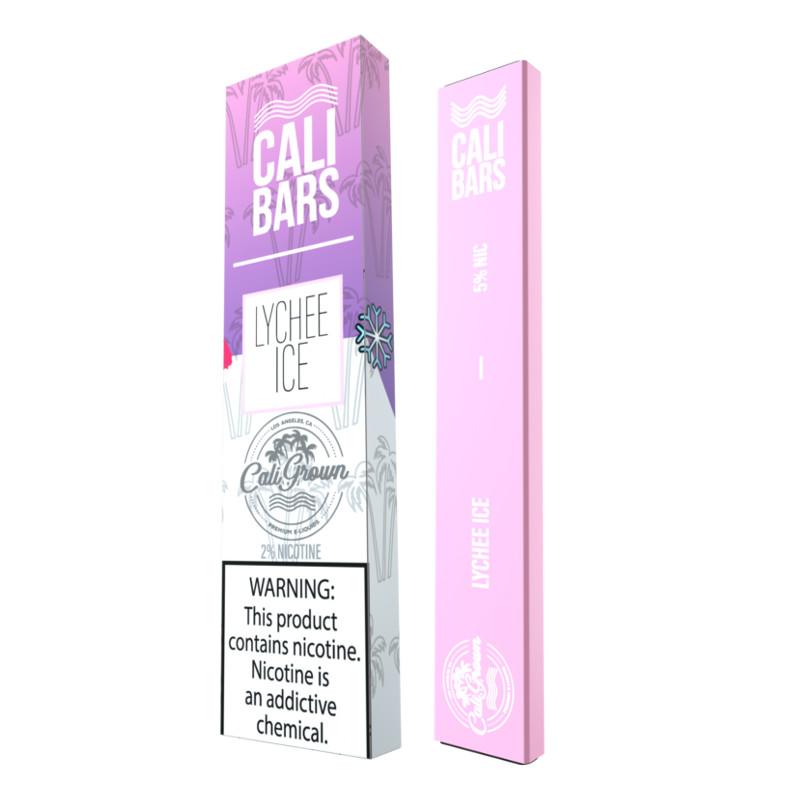 Cali Bars Disposable bar not only fit comfortably in your pocket, wallet or backpack, but also offer a wide selection of incredible flavors that tell you the very first vape. If you're looking for a menthol boost, try Peach Ice and Strawberry Ice, two flavors that will give you the full, rich fruity aroma you crave, combined with a refreshing push of ice menthol. For fans of classic fruit flavors, Mango Nectar and Blue Razz are two of your flavors that bring a tropical, tangy fruity flavor to your taste buds while keeping you alert throughout the day. All four fragrances have been professionally crafted and tested to perfection so that you experience exactly what you crave.
Original Flavors:
Blue Razz
Blue Razz Ice
Lychee Ice
Mango Nectar
Mango Nectar Ice
Peach Ice
Specifications:
380mah battery
300+ puffs per device
E-Liquid capacity: 1.3ml
Disposable
Customer Questions:

There were no questions yet.
Ask your question:
Customer Reviews:
Be the first to review this product.

Leave a review: