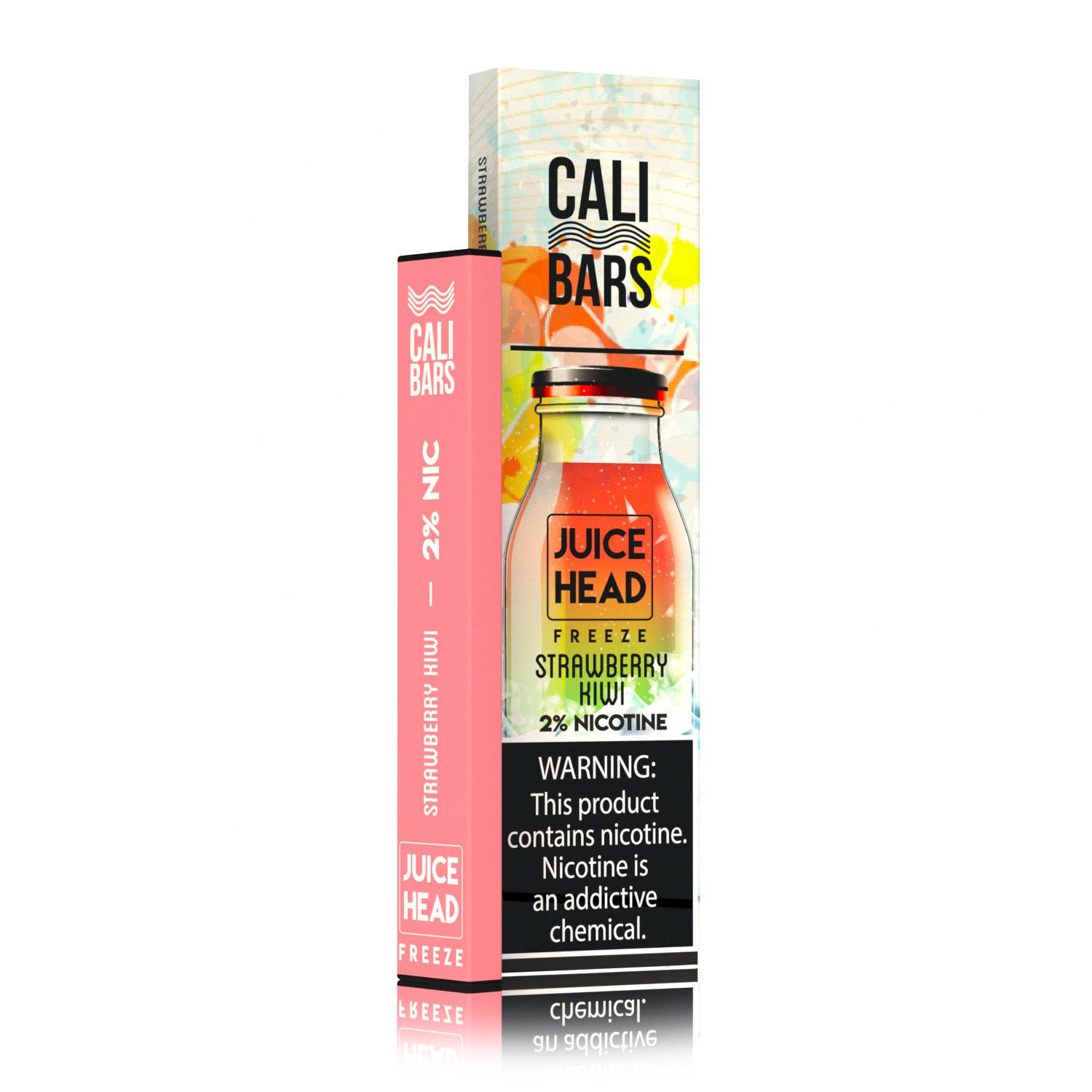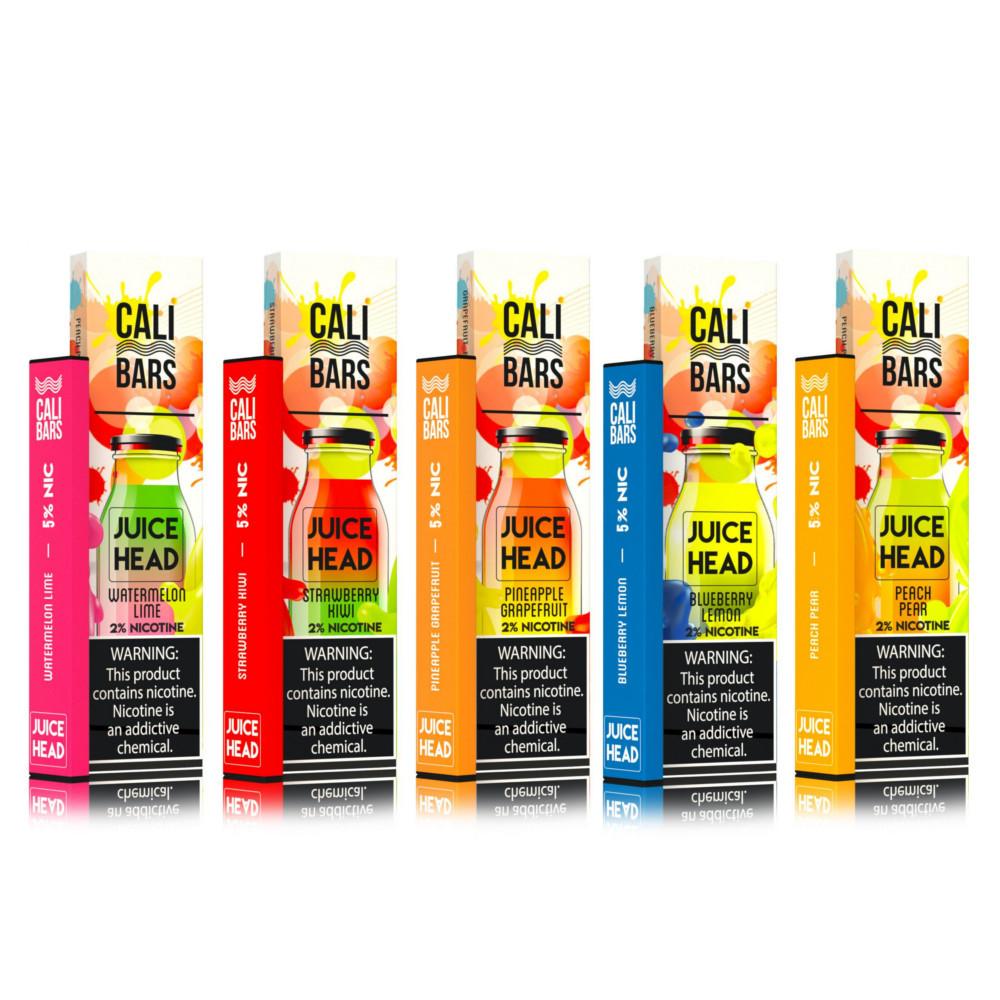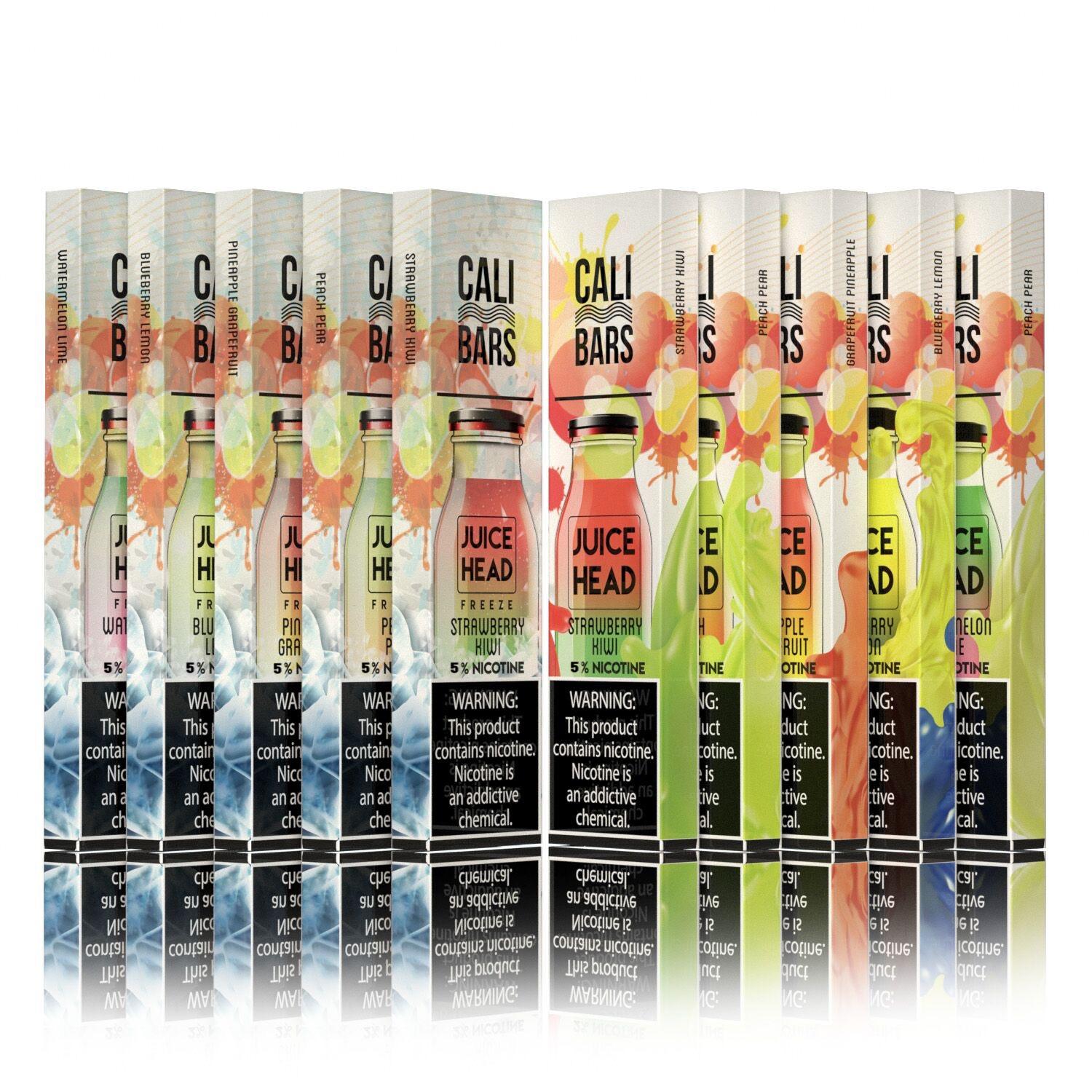 Cali Bars x Juice Head Disposable Bar 2% 1 Pack - Disposable Bar reduced nic salt concentrate for those who reduce nicotine addiction but still like vape. The Cali Bars Juice Head Disposable Bar has a pre-charged 380mah battery that can deliver 300+ puffs. The flavors of this Cali Bars Juice Head are divided into Original Flavors and Menthol. It is delivered on 1 piece in a box.
Original Flavors:
Blueberry Lemon
Peach Pear
Pineapple Grapefruit
Strawberry Kiwi
Watermelon Lime
Menthol:
Freeze Blueberry Lemon
Freeze Peach Pear
Freeze Pineapple Grapefruit
Freeze Strawberry Kiwi
Freeze Watermelon Lime
Customer Questions:

There were no questions yet.
Ask your question:
Customer Reviews:
Be the first to review this product.

Leave a review: