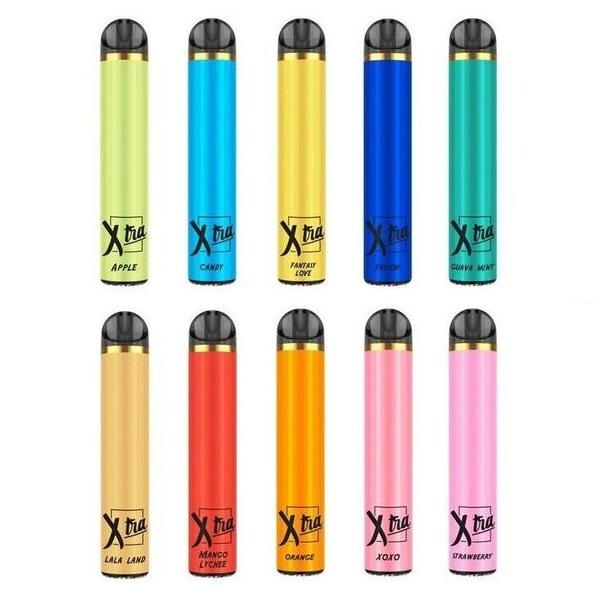 Sorry!
We're sorry that we're currently out of stock of this product.
But, if you put your email address below we can let you know as soon as it's available.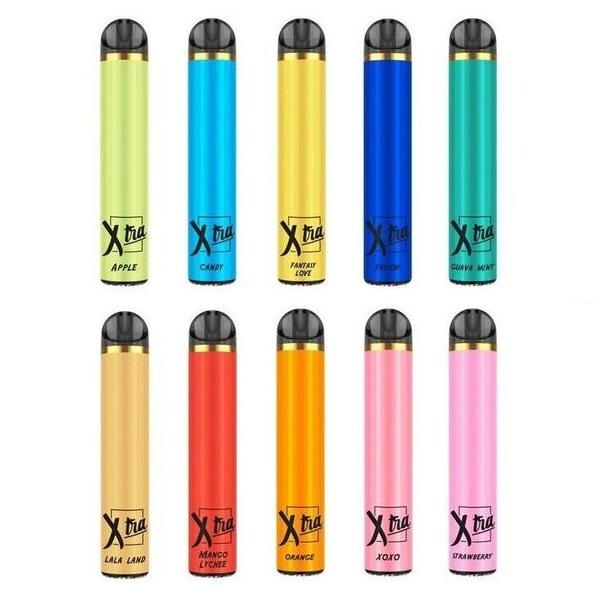 Send to a Friend
Xtra Disposable 5% 10 Pack per box Bulk Wholesale
The new Xtra Bars Disposable is a fully charged, pre-filled salt nic device that comes in a variety of options. Each device has up to 1500+ puffs and contains 5% nicotine salt. This disposable vaping devices is able to work for 4-5 days.
Flavors:
Apple: Sweet, crispy apple flavor
Candy: Sugar coated sweetness blended with fruits
Fantasy Love: Pineapples with fizzy lemonade
Fusion: A fruity mix of crisp watermelon and ice
Grape: Luscious grape flavor
Guava Mint: Exotic guavas finished off with cool mint
Lala Land: Fruity banana with ice
Mango Lychee: Mangoes mixed with exotic lychees
Orange: Sweet, juicy oranges
XOXO: Juicy peaches with ice
Strawberry: Ripe, sweet, and juicy strawberries
Customer Reviews:
Be the first to review this product.

Leave a review: